Software platform for network supervision and control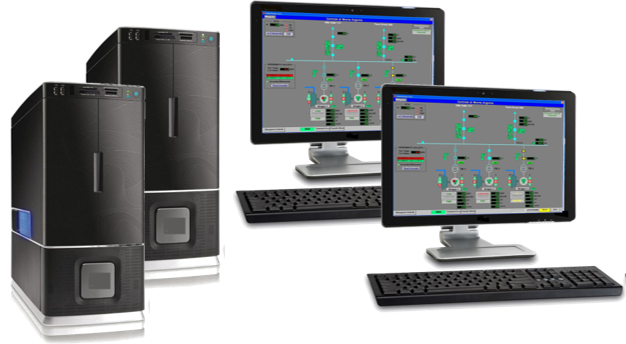 eXPert realizes supervision, control and automation centres for networks managed by utilities, integrating all the most advanced SCADA features in a single environment. A distributed and open architecture, the possibility to choose the number of stations according to the type of application and to use processors with different technology keeping full compatibility with programs and interfaces, besides the ability to be configured according plant and man/machine interface types, makes it the ideal solution for geographically distributed networks.
eXPert is a sophisticated supervision tool, which is able not only to easily transfer, process and store information, but also to create automatic procedures, to develop specific application functionalities, and to integrate itself with the corporate information networks or with Internet or intranet
eXPert is a scalable platform allowing to carry out supervision and remote control systems for small, medium and large networks, guaranteeing the complete compatibility with peripheral remote control equipment developed by SELTA and by other manufacturers. Furthermore, flexibility and modularity allow to create customized solutions, realizing supervision centres with multiple man-machine stations, multiple graphical monitors for each of them, and with more independent printers.
technical features
SCADA applications, Front End, historical archive, working individually or in hot backup
Large number of HMI local stations with single or multiple monitor configuration
HMI Web, with secure access from the WAN network and possibility to access all pages located in the station's workstation
Different ways of GPS synchronization: Client SNTP over Ethernet, IRIG-B over optical fibre
Possibility to integrate the supervision centre with those of the already existing networks (LAN, WAN)
Integration of the network nodes diagnostic through SNMP protocol
Customized solutions over network distributed hard and over redundant architectures
Historical archive on Oracle standard DBS, availability of applications to create reports and graphic trends
Possibility for other business units to log in the Data Base through DBLink or Web Service
Disaster Recovery functions with real time alignment of the Primary/Secondary