Modular, secure and IoT-ready remote control unit.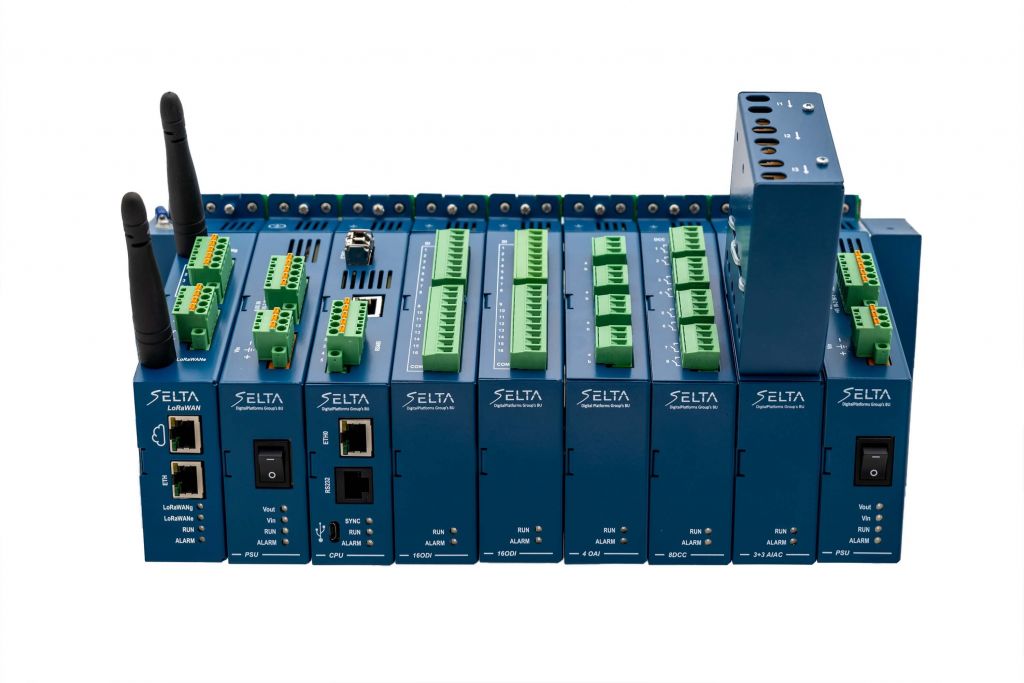 STCE-SG is a modular RTU designed for DIN-rail mounting, which performs remote control, advanced event monitoring, local automation and data acquisition functions in secondary substations distributed automation scenarios, Smart Grids, Smart Cities, Smart Metering and as a concentrator of IoT sensors. Flexible and compatible with all major protocols, it is the ideal solution for any type of network, even complex one.
STCE-SG is able to manage information to and from the plant in an integrated way with other station's devices and allows rapid, prompt and flexible communication with the network management centers. Suitable for the control of various types of networks, it is designed in particular with specific attention to security and robustness issues supporting its usage in HV/MV distribution substations. Advanced configuration and diagnostic tools allow simple, timely and effective maintenance interventions.
STCE-SG is ready to be used as a protocol gateway also for IoT applications, and can be expanded with dedicated I/O modules. Within the LAN station, multiple STCE-SG can be connected to a local SCADA and one or more control centers by using standard protocols (IEC 61850, IEC 60870-5-101/104, Modbus in Master/Slave version). STCE-SG can be configured remotely and according to the latest security features (TLS, SSH) to comply with the data structures and protocols required by the IEC 62351 and IEC 62443 standards. STCE-SG allows the acquisition of IoT data from the plant, via cable or wireless, and the secure transmission of data to public/private cloud platforms.
technical features
RTU FUNCTIONS AND ADVANCED MONITORING
PLC AUTOMATION FUNCTIONS
PLC LOCAL PROCESSING
CONFIGURATION AND DIAGNOSTIC
SECURITY BY-DESIGN
IOT-READY