Protecting information and veryfing security.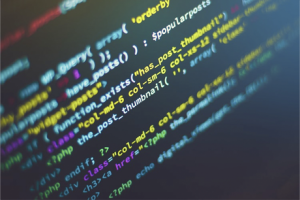 SERVICES OFFERED
Design and security of networks and data centers
Information security assessment in design e deployment of workstations
Design and implementation of classified data networks
Design and implementation of critical infrastructures (I and II Class reserved area, shielding, CIS areas)
---
Deployment and maintenance of Tempest Hardware e Peripherals
Support in the drawing up of preparatory documentation for the approval of the areas (physical risk analysis, CIS risk analysis, internal safety regulation, COMSEC plans)
Customized software development
PNRM project development 
Vulnerability Assessment and Penetration Test
Test report Tempest measures execution for Authorities
LVS AND CE.VA LABS
SELTA has an exclusive laboratory dedicated to cybersecurity, accredited in a "civil" setting by OCSI as a Formal Information Security Assessment Laboratory (LVS) and accredited in a "military / governmental" setting by DIS / UCS as an Information Security Assessment Center ( CE.VA.) according to the Common Criteria (ISO / IEC 15408), the standard underlying the release by OCSI and DIS / UCSe of internationally recognized certifications:
formal assessment according to the Common Criteria (ISO / IEC 15408) of the security of ICT systems / products and protection profiles, aimed at obtaining certification by OCSI / DIS / UCSE and internationally recognized.
support to companies in the definition of Security Targets or Protection Profiles compliant with Common Criteria requirements.
assistance to companies during the certification process of ICT systems / products in the context of assessments aimed at obtaining Common Criteria certifications (ISO / IEC 15408).