DigitalPlatforms, Selta enters the fiber market with vOLT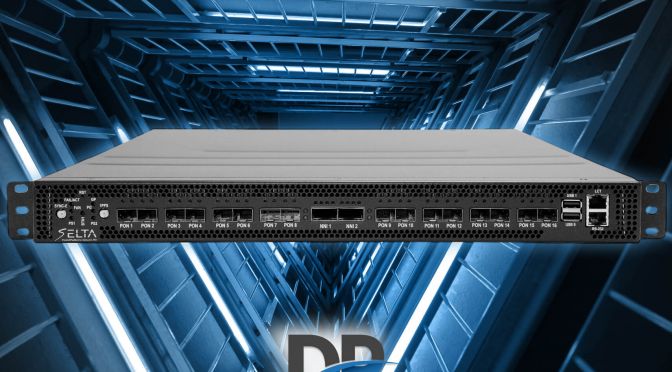 DigitalPlatforms to conquer the networks of the future: a massive transformation for Selta BU entering the fiber optic market with virtual OLT
Selta – a Business Unit of Digital Platforms – enters the world of fiber to take a leading role in the ultra-broadband market. After more than two decades of providing solutions for xDSL-based ultra-broadband networks, Selta is jumping from copper to fiber for FTTH (Fiber to the Home) applications.
The company is introducing two technological leaps: the first is the increase in network bandwidth and speed using XGS-PON (10-Gigabit-capable Symmetric Passive Optical Network) technology capable of delivering last-mile broadband network access at speeds of up to 10 Gbps downstream and 10 Gbps upstream; the second is the shift away from traditional networking towards SDN (Software Defined Networking).
Drawing on its extensive experience in broadband networks and innovation capacity, Selta is the first company in Italy to have engineered a multi-PON capable whitebox virtual Optical Line Terminal (vOLT). The SAMBHA 16 vOLT enables disaggregated and SDN-enabled Optical Line Terminal scenarios by using the ONF's SEBA/VOLTHA software architecture reference.
ONF, an internationally accredited consortium of which Selta has been a member since 2021, is the originator of the new paradigm of software-defined networks that promotes fixed and mobile network operators to evolve and migrate to the networks of the future with an open-source perspective.
Using Selta's new vOLT solution, TLC operators can reap the benefits associated with reduced CapEx and OpEx as well as infrastructure complexity, while end users benefit from ultra-fast broadband symmetrical connectivity up to 10 Gbps with low latency.
These characteristics make SAMBHA 16 vOLT the optimal product for the TLC operators, utilities and transport sector, in Italy and Europe.
Selta's fruitful collaboration with CNIT, the National Interuniversity Telecommunications Consortium, also contributed to the success of the project.